"Hamilton gospel musician Nicky Moran has reached the finals of the 40th MLT Song Writing Award to be held in Gore in June.  Moran is among 10 songwriters short-listed for the finals of the award, which forms part of next month's MLT NZ Gold Guitar Awards.  She describes her song Gonna Turn as "helping us to change from the old to the new life we are destined for. A life which is full of hope, kindness and forgiveness."  She will travel to Gore to perform her song in the final on June 3. Her performance will come straight off the back off her annual prison tour, where she performs in all New Zealand prisons for free – something she has done each year since 2014. "I feel very humbled to have been shortlisted for the final and am excited to perform on the night in the company of other such talented songwriters."  Gonna Turn will be released as a single on June 4. It will also appear on her tenth album Unlocked, which is due for release in Spring.  She is one of many artists up for awards in the annual event. The finalists for Recorded Music NZ Te Kaipuoro Tuawhenua Toa Best Country Music Artist feature two previous winners and a newcomer to the scene - Jody Direen for Smokin' Ashes; Ryan Fisherman for Vibe; and Tami Neilson for Chickaboom! Sponsored by the Mataura Licensing Trust, the Gold Guitars are now in their 48th" 
Rising Artists Music Blog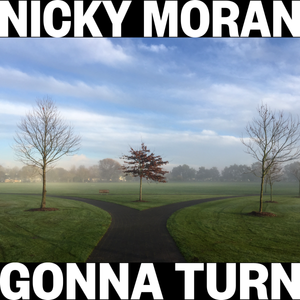 For the first time in a very long time the world was hit by something unimaginable and as we slowly try and crawl back to what our lives were post-2020, we have to be reminded that positive outlooks can do wonders for the soul. Those reminders can come in a variety of forms; notes left on the fridge, texts from loved ones, or songs like "Gonna Turn" by New Zealand's Nicky Moran.  
There has been a song in Nicky Moran's heart since she was just a kid and while she spent two decades writing and playing piano, nothing stuck until her life took its own unexpected turn. After battling some health issues and finding solace in her community's support, she was inspired by a sort of divine spirit. From that came songs that guided her from the shadows and into the light, and onto brighter days.  
"Gonna Turn" is just the latest positive note from Nicky Moran. A song that stands on a solid foundation of Americana and folk, but soars to new heights thanks to the myriad of positive turns it encourages throughout. In the end, hopefully moving all who listen to turn their lives around for the better. Which is what Nicky Moran has done with her music for many years, as she is still the only artist in New Zealand to tour prisons. Touching the lives of those society often forgets for several years now, Moran's folky gospel has moved many.  
Those who love their folk with a gospel touch can check out "Gonna Turn," available now on all major music and streaming sites. Also, keep those eyes and ears open for Moran's 10th gospel album, 'Unlocked,' out soon.  
THE OTHER SIDE REVIEW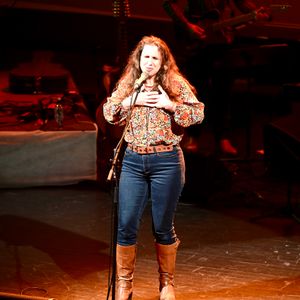 With inspiring messaging, Nicky Moran is encouraging us to change our lives and embrace hope, kindness and forgiveness in 'Gonna Turn'. This is a message that many of us need to drop the chains of our old existence and fully take on the light of a new life or positive changes. Using a mixed country, folk and gospel sound, she touches your spirit in a way that pours her passion into your soul. 
Since she was a young girl, Moran has wanted to sing and spent years learning and honing her musical skills. While hit with significant health issues, she encountered divine inspiration which infused her with hope, healing and light. Through her music, she looks to impart these feelings and help listeners find peace, purpose and passion in their own lives. 
Gonna Turn' has a wonderful country vibe to the melody. The beat has your foot tapping to it while your head has to bop along. While there is a really great country vibe, this is woven around a folk rock sound that comes through in the depths of the guitar lines. The piano adds a shimmy and sway to the music that makes you think of folk acts of old. You can hear the passion Moran has for what she does in the music is it works its way into your veins and sinks into your cells. 
As you're grooving to the earthy tones of the melody, her vocals grip your spirit and pull. Through her performance, you are filled with a sense of light and confidence that makes it possible to take on the changes you need in your life. There is a gospel element to the vocals, but this has been artfully threaded into the track to bolster the resilience of the human spirit. The confidence you get from listening to the track will have you ready to face the world and embrace any changes you need to make. 
Nicky Moran uses the passion and power of her style to fill you with the confidence to change your life with 'Gonna Turn'. There is a wonderful weaving of country, folk, rock and gospel in the melody that has you grooving to the sound. Her vocals bring the inspiration hit of the lyrics while sliding into your veins.
Claudia, The Other Side Reviews
"

To Prison for Christ pg 15 (half way down)" - Nicky Moran / Jay Matenga
"

Itinerant Gospel Musician Nicky Moran Tours All New Zealand Prisons BAPTIST MAGAZINE 14-04-2017  COMMENTS  OUR STORIES  415 Touring New Zealand prisons with encouraging gospel concerts, Nicky Moran completed her first full nationwide prison tour during September and October 2016 with fifty-four concerts. Led by the Lord, and leaving her family and nursing job behind for a month, Nicky went into all the prisons to sing, share her testimony, and call those in prison back to the Lord.With four regional tours since 2015, Nicky has 'learned the ropes,' and plays covers and original songs on electric piano, acoustic guitar, and a looper—taking in her own sound system into every prison. "There's a lot of set up and pack down, but my roadies are the chaplains, prison staff, and many times the prisoners themselves. Some even climb into the van to unload and reload the gear with me."Nicky eagerly enters the prisons to find many souls hungry for encouragement. The message is love. "God loved us first, and he's calling us to love him back," she says. Nicky dares prisoners to trust God, and ask him for good things such as friendship and help to forgive those who have hurt them, bringing healing and change of heart and behaviour. She preaches, "Show a little love; share a little; give a little; show some kindness." On the latest tour, after hearing the stories and songs, a young prisoner testified to his group that he had been hurt by someone close to him, but could now forgive as he felt God helping him to do so. The one who had caused offence apologised, they embraced and cried together, and the whole unit was impacted by the response. Then there was prayer for a busted ankle with lots of 'amens.'In every prison, something incredible happens: God moves, and prisoners and staff laugh, cry, and sing. Some look stunned and appear so quiet before telling Nicky and the chaplains how they were moved. Prisoners seek to help the ministry efforts as they want other prisoners to also have lasting change impact their lives, and will purchase albums if permitted. Recently, God has provided a replacement van for Nicky with contributions from supporters in the public. Life Plus Trust, from HamSouth Baptist Church, are continuing to sponsor transport costs as well as an assistant to help organise prison entries—this is a complicated business! Nicky had female drivers for the South Island leg, but toured all North Island prisons alone. She is generally billeted around the country, and ministers in the homes and places she stops. She appreciates all the prayer support and encouragement, as well as the financial and practical help that people give her, and maintains that God receives all the glory.All prisons have invited Nicky back with enthusiasm from staff, chaplains, and prisoners. She plans to continue to tour annually from September to October.You can read more about this story here, and on the Department of Corrections website and Facebook page. For updates from Nicky, check out her website and Facebook page." - Baptist magazine editor endorsed